Redbar Brickell Happy Hour Network is where to have proactive conversations about business & opportunities. A weekly Miami Networking event.
Your first drink is on us!
RSVP in advance and confirm your attendance for a complimentary sponsored drink when you bring your business card.
Every Tuesday from 5-8PM
We believe opportunities grow in numbers.
MiamiNetworking.com presents Brickell Happy Hour Network, a weekly gathering about mixing and matching personalities, skills, talents, products and services in order to build relationships that will assist you towards your goals.
If you are an ambitious individual seeking:
Authentic relationships
Referrals and contacts
Quality conversations
Turning ideas into action
Business leverage and growth
Coaching and mentoring
This social gathering is for you…
The Brickell Happy Hour Network is not your typical networking event.
We won't cluster up into groups and call it a night! We will dynamically engage each individual professional in attendance to communicate your aspirations and where you are in your path towards your goals.
Create massive leverage for business projects, life goals and opportunities.
Happy Hour Specials:
$1 Tecate Beer from 5-6PM
Extended Happy Hour til 9PM:
$3 Beers
$6 Cocktails
$10 Crafted Premium Cocktails
To see our full cocktail menu, click here: redbarbrickell.com/menu
Hosted by Manny Garavito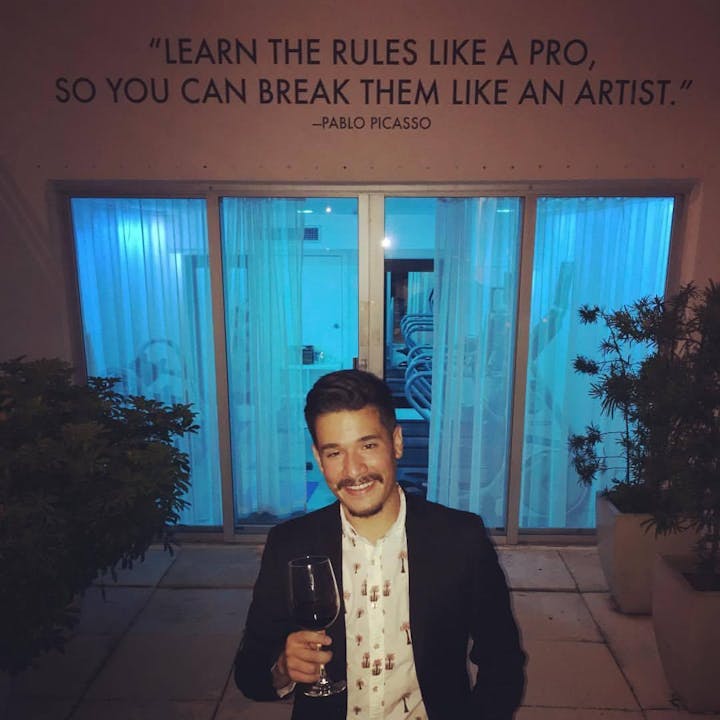 Manny Garavito is owner of MiamiNetworking.com. MiamiComedy.com, ComedyCalendar.com and Idealist.Marketing.
Combining authentic conversations with humor, he believes opportunities grow in numbers. Seeking to find local superstars and connecting them to leverage awesome valuable projects into a network of massive momentum.
About Redbar Brickell
Unpretentious mixology centered on flavor and local craft brews. The Redbar is Brickell's favorite local bar! Catch up over a classic board game and indulge in the lounge environment as retro beats spin you back to a place you love best. Daily Happy Hour, Comedy Night Mondays, Whiskey Wednesdays, Ladies Night Thursdays, and Incredible DJs spinning on the weekends.
About Miami Networking

MiamiNetworking.com is where you Create Connections. Find Opportunities. Leverage Your Business.
Find the superstars in Miami that will help you build leverage on your next business project. These are events where you can connect with local professionals, entrepreneurs, creatives, and small business owners that have one thing in common: Achieving Massive Success.
Miami Networking will create events that bring these minds together for proactive discussions. We consider all of our members as a top priority, we will discover your individual skills, talents, products and services; and match them with the people that amplify ideas and assist in taking action towards success.
When you meet the right people, opportunities open up at an exponential rate. Allowing you to choose freely, wisely, and with determination which direction to take to create the business life you've always wanted.
Questions? Special Occasions?
Get them answered here:
Email: manny@miaminetworking.com
Phone/Text/SMS: 3054987739