Digital Marketing Jumpstart is a virtual seminar and networking event discussing how we can take your business to the next level online.
If you are now aware of the urgency of taking your business online, this event will help you get a jumpstart.
Are you overwhelmed with all the information of Online Marketing?
This event will be explaining easy to understand systems to get you started immediately.
There will be no technical talk.
Instead, we will show you step-by-step how to get customers using proven Digital Marketing methods used by modern day Marketers.
5 hours of valuable talks and networking with professionals in the Digital Marketing industry.
No tech talk, just simple and sophisticated systems to get you started and up to date with Modern Marketing practices to optimize your business online, right now.
Easy to comprehend systems to build a strong online foundation, create valuable content on social media, measure optimize and experiment, and how to automate and optimize your business.
Learn how to create a strong online presence that gives your business authority.
Learn how to create a valuable content that engages your potential customers and start a profitable relationship.
Learn how to measure, experiment and gain feedback to see what works and what doesn't.
Automate and optimize your efforts so that you can scale your business.
One time event payment of $97.
Do you have Digital Marketing Solutions to share? Want to speak and sponsor the event? One time payment of $250.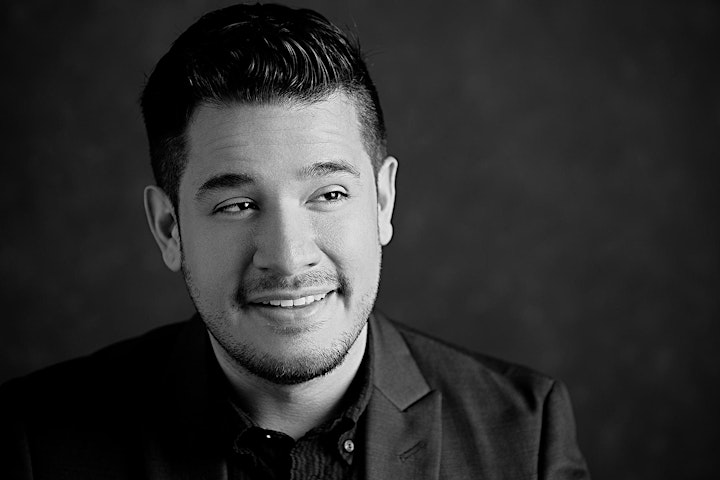 Hi I'm Manny Garavito, and I wasn't much of a Marketer either…
I have big passions however, and realized the only way to turn them into a business was to learn Digital Marketing.
A quick story about myself, I was a corporate banker, I quit my job and pursued a career in stand up comedy, graduated with a degree in Marketing from FIU, and realized that what I learned was not applicable to a fast-paced and quickly growing industry.
So I ventured into learning on my own what modern Marketing professionals are doing online in order to jumpstart a business and stay on track in being profitable.
I started MiamiComedy.com, MiamiNetworking.com, NetworkLearner.com. All very profitable and 100% virtual.
What you will learn here is how to apply Digital Marketing to your business so it quickly gets rebooted to thrive with all the opportunities opening up for all business owners who are adapting for the soon to be virtual world.
You will be in control as your business thrives online with these step by step models that anyone can apply to any business.
This is 7 years of what I learned into a simple and easy to use model that I will be hosting during this event.
You can apply it to your business quickly and effectively with proven Marketing methods from someone who was not really into Marketing in the first place.
No tech, no filler, no time wasted – this is how I adapted online passion projects into profitable online systems designed for digital growth.
Questions? Comments? Feedback?
Send me a direct email here: manny@miaminetworking.com