If you'd like to grow or start an online business, this virtual Mastermind group focuses in creating you a digital marketing plan. Risk Free
Do you want to learn how to communicate and attract customers to buy your products and services online?
You've come to the right virtual place!
Our weekly virtual training customizes the information based on your needs!
With the right plan, learning digital marketing is easier than you think!
You can start and grow an online business and reach many potential customers to become interested in your products or services.
All you have to realize is how to communicate effectively.
This virtual mastermind group is dedicated in providing you a custom plan suitable to your business goals and finding out how you too can make an income online.
We will meet every Saturday at noon to discuss where you are, and where you want to go using various marketing methods and tools to achieve success in the new virtual world ahead of us!
Topics during the discussions will include:
Marketing mindsets, psychology and approaches
Copywriting and headline writing
How to look at the value you and your business creates
How to show others how they will benefit from your products and services
How to create powerful ads that drive traffic to your website
Tech tools such as websites, social media ads, video sales letters and more
Creating an effective marketing campaign that you can automate
Plus much more depending on your needs
Need to create a website? We do that too! Let us know exactly what you need to get started with your online business and we will get that handled for you.
The FOUR Functions of a Strong Digital Marketing Strategy
1. Building an Online Foundation
The first part of the meetings we're going to see how to build you an online foundation that makes your business credible and convenient for online customers.
Having a strong online presence like a website and an active social media account allows potential customers to become aware of your business.
It also invites them to review your information and become transparent so they can verify the information you provide.
We're also going to review your social media presence and discover what aligns what works and what doesn't.
2. Quality Content Creation
In the second part of the meetings we're going to look into what your unique genius is in creating the kind of content that builds a bond with your online customers in order to create a sense of reliability, consistency, and intimacy.
We're going to be creating powerfully engaging content that allows responses from potential customer to take action.
From, likes, re-shares, clicks and views – every piece of content you make will leave an impression on your readers.
You'll discover how you can create an endless amount of traffic so people going to your website will get to know you and your business.
You'll will create a category in the minds for those who are willing to purchase or may be willing to purchase in the future!
3. Getting Feedback, Measuring and Experimenting
The third part of this program is to get you more aware in how you're positioning yourself and your business in the minds of customers.
Pay attention to what people are saying about your business, the people that work there, the product itself, and the content.
We will verify and calibrate what works and what doesn't.
4. Optimizing and Automating
Our final part of the program is all about optimizing what is working.
We will find out how to delegate, outsource and automate what is growing your business.
And we begin to discover how you can create more value!
These meetings will benefit any kind of online business:
Coaches & Consultants
E-commerce stores
Affiliate sales
Bloggers
Ebooks and Ecourses
Influencers
Entertainers
Social Media Managers
Youtubers
Podcasters
Web designers and developers
Graphic designers
Writers
And much more…if its online, these meetings are for you to get to the next level, together.
100% Money Back Guarantee
I'm so confident to show you all the valuable information from the Virtual Marketing Mastermind, that you can join a full meeting risk free.
If you don't feel like you've learned breakthrough information to leverage an online business or if it didn't benefit you in any way, I will refund 100% of your money. No questions asked.
I don't guarantee that these meetings will make you rich quick. Or that you will be an overnight success. But I do guarantee that you will see digital marketing differently and have a better understanding towards being successful in communicating and attracting customers online. So you can grow your business through application and experiential learning.
What's Next?
If you are interested in joining the Virtual Marketing Mastermind Meetings, register your spot through Eventbrite for $150 per session. About an hour to an hour and a half.
These sessions are only limited to 40 people for customization purposes.
Monthly membership are also available for a discounted price of $250/mo.
If you are really dedicated in diving into digital marketing head on the annual membership is available on a huge discount for $2,500.
Making this investment to the Virtual Mastermind up front includes a custom website.
I will build you a fully functioning website based on your business needs and give you one year access to the mastermind. Then it will be $125/mo. after 365 days. $60 a month for website servers and programs if you wish to cancel.
Questions?
Contact me directly.
manny@miaminetworking
manny@idealist.marketing
or call 3054987739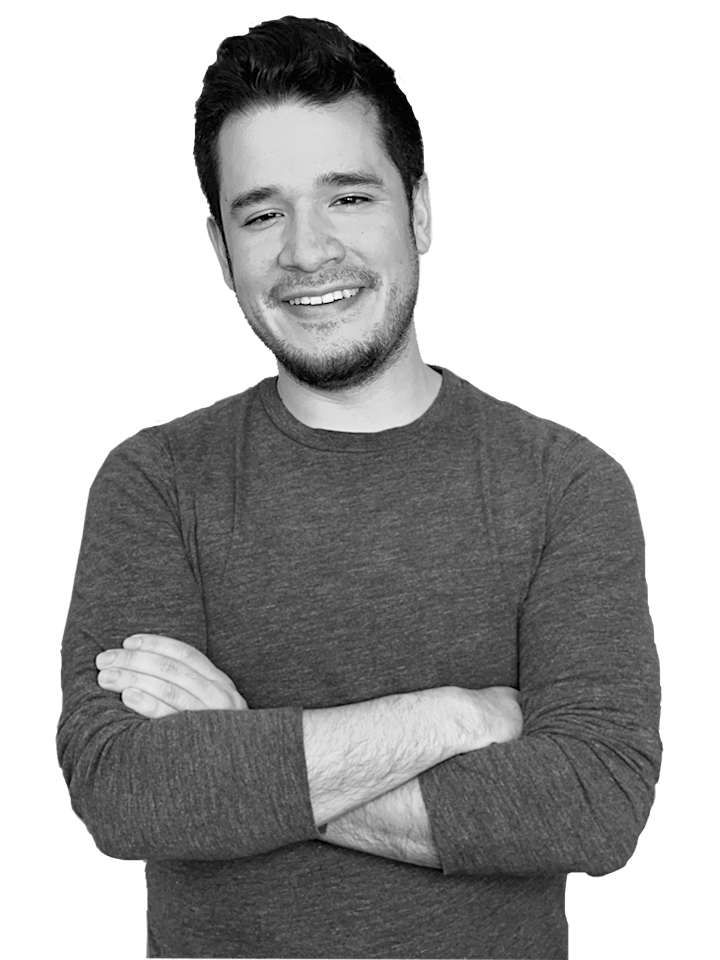 Hi, my name is Manny Garavito and I am a self-made freelance Digital Marketer.
I've started over a dozen online business, most notably MiamiNetworking.com and MiamiComedy.com.
Even though I have a degree in Marketing at FIU, I find it to be completely useless.
The real knowledge comes with trial and error and learning as you do.
I am a testament of that.
I've grown 6 figures (just producing stand up comedy shows 7 nights a week alone in Miami!) and I plan on sharing this knowledge with you to apply it in your business.
What makes me different than all other courses available, is my ability to see where the real value is in what you have to offer customers and communicating it accordingly for massive success.
I build the classes based on your immediate marketing needs.
Instead of data dumping you with tech tools, I will offer you coaching in getting your business started and/or to grow it in the digital world.
I am easily accessible and care about your success, satisfaction and achievements because that's where my values are.